About Tokyo Colors
"Color" is everywhere around us… like the air.
Until now, " Color" it's self was not focused and "the importance of matching colors" were set aside as well. However, now that the situation in the world has been changed significantly, the importance of images and energy of the color has been reconsidered.

By using the "tips" of colors, it may increase the product sales, leads you to comfortable life, and even make people more attractive and beautiful!

"Tokyo Colors" is the office of the Color Coordinators playing active part in the Tokyo metropolitan area. Each member has a specialized field and by stacking daily research, we propose "business of colors" to support all customers.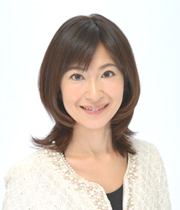 Teruko Sakurai(Representative Director)
Member of the Color Science Association of Japan
NCS Certified Colour Teacher
Color Design Master and Director of International
Color Design Association
Certified Teacher for The Tokyo Chamber of Commerce and Industry Color Coordinator Test
Supporting member of Color Universal Design Organization
Interior Coordinator, member of the Interior Industry Association
◆Major Business

・ Color Consultation
・ Planning, developing, and conducting Color Trainings (corporate training included)
・ Planning and producing color teaching materials
・ Writing books and articles of colors
・ Planning and producing Japanese traditional color greeting cards, post cards
・ Dispatching Color Teachers to University, business college